Boost Website Engagement and Customer Support with LiveCaller Widget Integration
Discover the seamless integration of LiveCaller widget on any website, enabling visitors to effortlessly connect with customer service and obtain comprehensive information. Onoff, a pioneering platform, has leveraged the power of LiveCaller to drive successful interactions.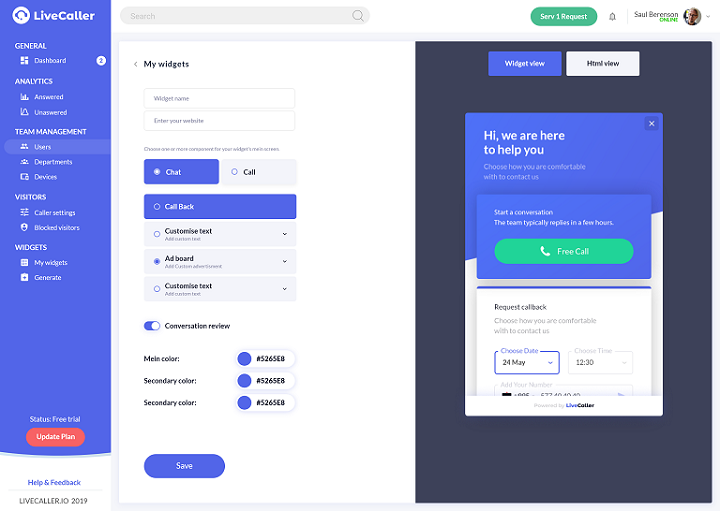 Revolutionizing Customer Communication for Businesses
With its inception just a year ago, LiveCaller empowers customers to seamlessly engage through calls, chats, and co-browsing directly from their website. This versatile solution is compatible with various devices including laptops, PCs, mobiles, and tablets. By combining powerful features such as Web-Call, Chat, Co-Browse, Callback, and a Multi-Channel inbox, LiveCaller emerges as the ultimate Swiss Army knife for businesses seeking efficient customer communication services.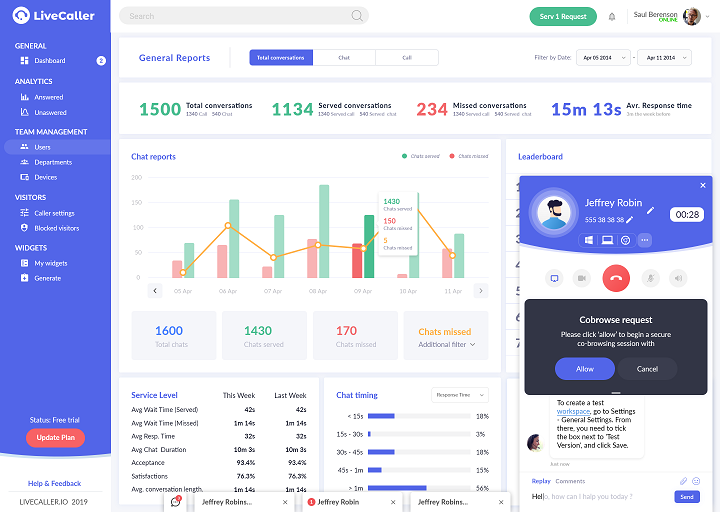 Livecaller feature combination simplifies communication for onoff.ge customers. Consequently, it is reflected in great service availability, customer success story, and an increase in sales for ONoff.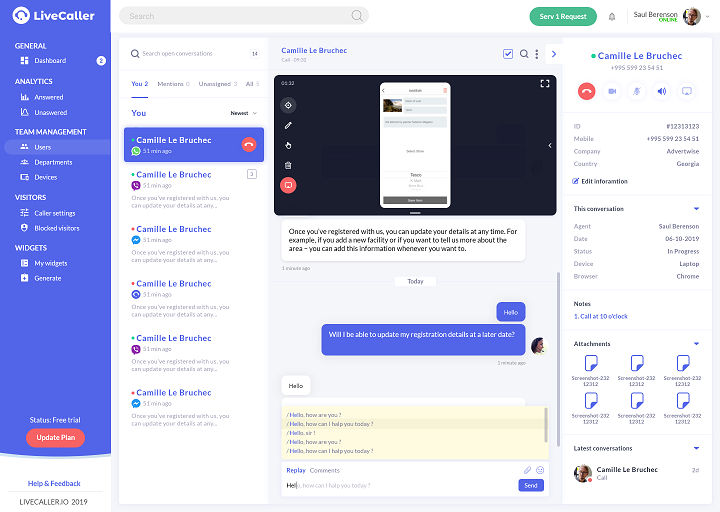 LiveCaller Features
Chat – communication platform that is integrated into the website, where customers can exchange messages, files, rate customer service. While Agents can transfer conversations, see analytical data with message history, and much more.
Web-Call – from any device that has a browser and a microphone, customers are able to make a call directly from the webpage, technology is internet-based, thus making such calls for them is completely free, including for an international customer base.
Co-browsing (Screenshare) – this feature makes it possible for the customer, to share their screen for the website representative that can aid him or her on the webpage navigation. Co-browsing has many use cases, but one of the most popular cases would be, helping customers in choosing the appropriate product on the page, adding it to cart, and checking out.
Callback – if customers visit the webpage during non-working hours, they can leave their contact number along with the convenient date and time for them to be contacted. Agents will be able to see this information on their dashboard and reach out to that customer accordingly.
Multi-Channel Inbox – this feature combines communications from different messenger platforms like Facebook, Viber, Telegram, WhatsApp into a single dashboard. Company Agents will be able to respond to all channels from a centralized place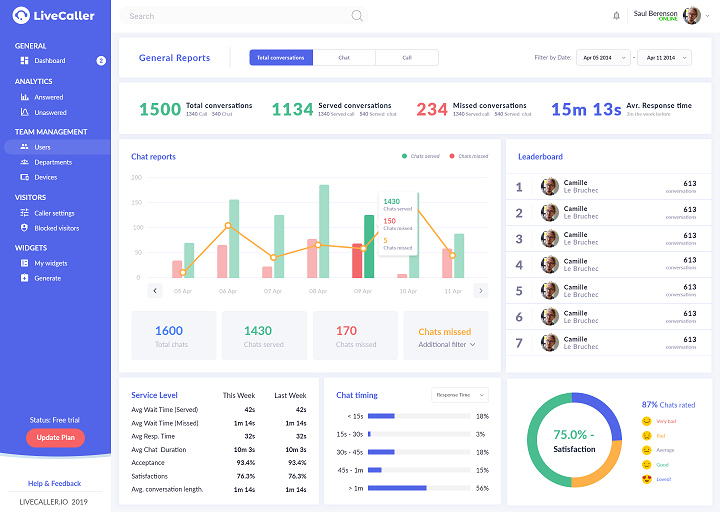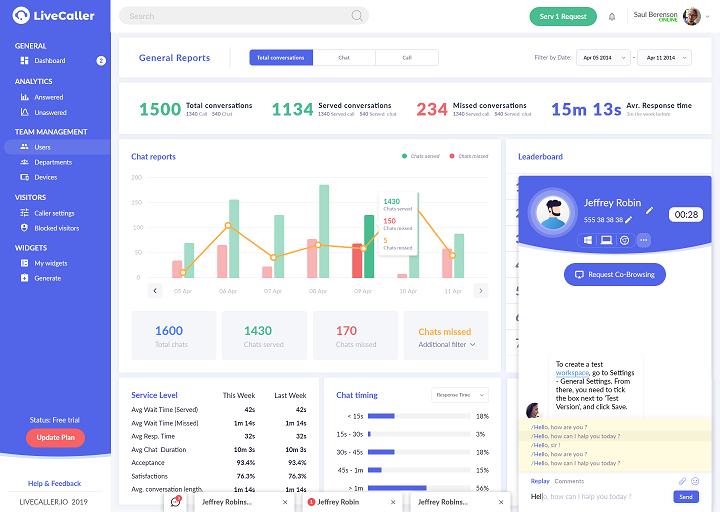 Embrace the Digital Era: Empowering Businesses with LiveCaller's All-in-One Communication Platform
In today's digital age, the internet has become an indispensable tool, compelling companies to embrace transformation by incorporating online communities into their business models, marketing strategies, and sales efforts. This shift necessitates the provision of diverse communication channels on websites, enabling businesses to cater to their customers' needs effectively. Particularly in the wake of the Covid-19 pandemic in 2020, the adoption of remote access services became imperative, and companies swiftly adapted to meet the demand.
In this context, LiveCaller emerges as a vital solution, offering a comprehensive real-time communication platform that bridges the gap between organizations and their customers. Our feature-rich dashboard provides an array of analytical and statistical information, equipping companies with the necessary tools for seamless live communication directly on their websites. Additionally, LiveCaller's reporting features empower companies to monitor the quality of their support teams and services, ensuring optimal customer satisfaction.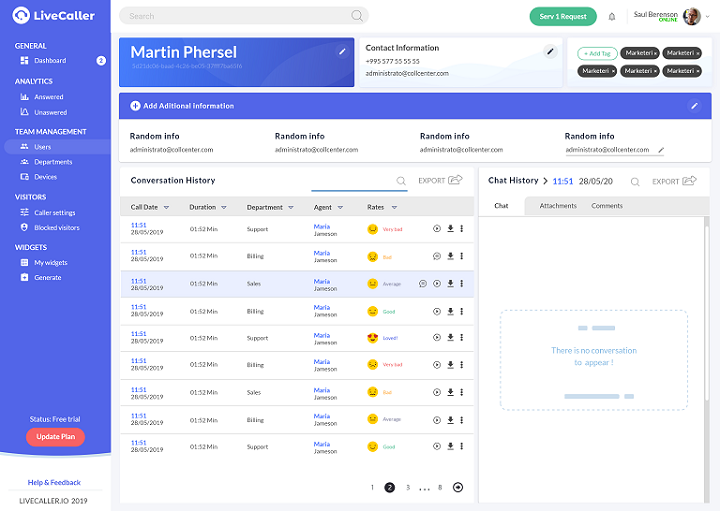 LiveCaller is compliant according to the GDPR (General Data Protection Regulation), and integrations can be done with different platforms. The infrastructure itself is cloud-based and uses microservices, that are isolated by containers, thus ensuring 99.999% availability and scalability of the service across continents, for maximum SLA performance.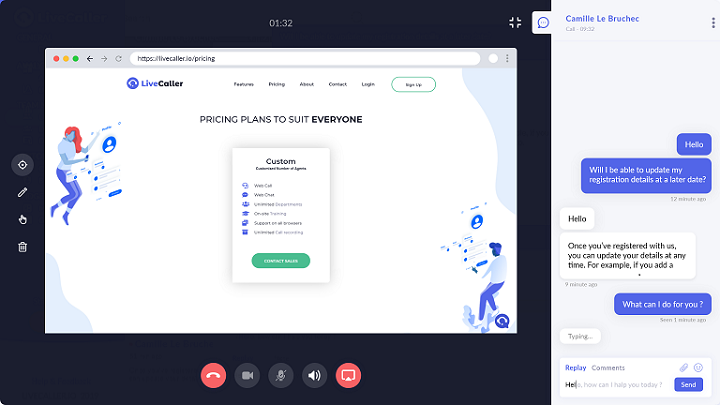 One of the most frequent LiveCaller customers is eCommerce websites. Their case studies prove that with the help of LiveCaller they have a positive increase in different directions such as online sales, customer satisfaction, and customer success.